Spring is usually Sydney's peak buying and selling period. So if you're thinking about buying a new home or investment property, now could be the time to buy before the end of the year. In this special article series, I will be giving you expert tips to help you prepare for finding the right property.
In this special series, we've looked at defining your property needs, hiring your property dream team, and doing your research. Now it's time to consider working with a selling agent, to get the best deal.
What does a selling agent do?
Unless they choose to sell the property themselves, most sellers will hire a real estate agent (selling agent) to get the highest possible sale price. This means the agent works for the seller, and not for prospective buyers.
That being said, a selling agent can still help you find the perfect property. Here's how: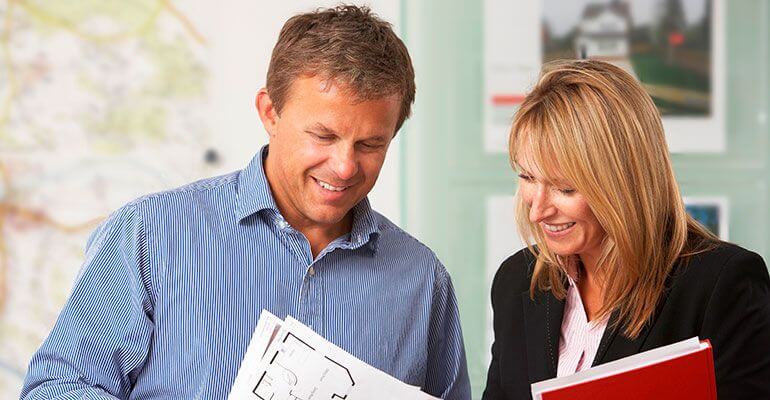 Access off-market properties
If you have a good relationship with a selling agent, you may be able to see properties before they're listed. Just make sure they know what you're looking for – and that they add your details to their database. You should also keep in regular contact with them, so they don't forget about you.
Bear in mind that buyers' agents have professional working relationships with selling agents and in many cases, have bought a property or two from them in the past for previous clients. This means they get a heads-up on off-market properties, otherwise known as "silent sales" and ones that are about to hit the market.
Buyers' agents who are connected with local selling agents often have access to a wider variety of stock. This will help you find your new property sooner – especially if you're fed up by the lack of options online.
Enjoy less competition
If you're the first person to view a property, you'll face less competition from other buyers. A good buyer's agent should also be able to organise the necessary due diligence in as little as 24 to 48 hours if necessary.
In Sydney's tight property market, being able to move quickly to secure the right property can save you tens of thousands of dollars by beating the competition.
A word of caution
Bear in mind there can be traps when buying an off-market property. Here are some questions to ask:
How motivated is the vendor?
Are they really interested in selling – or are they just testing the waters?
How realistic is the price – and is the property really worth it?
Remember, too, that the real estate agent is working for the seller to get the highest price. That means you shouldn't necessarily believe everything the agent tells you.
At the same time, try not to lose your cool. If you annoy the selling agent, they probably won't want to do business with you.
Ask a buyer's agent
Of course, not everyone can (or wants to!) meet with selling agents and view off-market properties. That's where a buyer's agent can help.
If you engage a buyer's agent, they'll be able to liaise with local selling agents to find properties that meet your needs so you can find your perfect property sooner and at the right price.